MISSION: Culture Lab Detroit's (CLD) mission is to support Detroit communities, art, and social practices by creating a platform that makes action-oriented connections between Detroiters and a global network of activists, thinkers and makers. We forge these connections through creative partnerships, public projects, and annual Dialogues which incorporate exhibitions, design competitions, performances and activations of unique spaces throughout the city.
VISION: CLD's vision is to aid Detroit in becoming a city that prioritizes the arts as a means for community investment, sustainable neighborhood development and social change.
We want to hear from you!
Subscribe to our mailing list
Send us a note online
Find us on social media
Send us mail
P.O. Box 2566
Birmingham, MI
48012-2566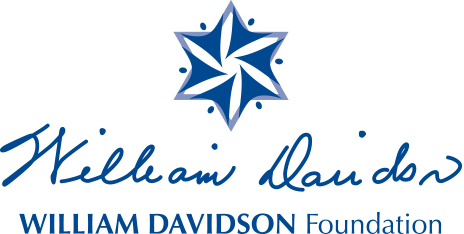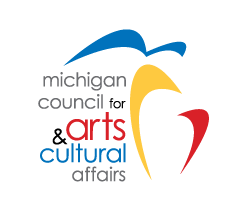 Gretchen and Ethan Davidson
Jane and Edward Schulak
JANE SCHULAK, EXECUTIVE DIRECTOR
Jane Schulak ​is a designer and founder of non-profit organization, Culture Lab Detroit. Since 2012, the art and social practice platform has fostered conversations and collaborations between Detroit and the international art and design community, and has hosted an array of luminaries such as architects David Adjaye and Elizabeth Diller, artists Theaster Gates, Mel Chin, Adam Pendleton, Trevor Paglen, and Coco Fusco,​ ​writer and critic Hilton Als, designers Fernando and Humberto Campana, and activist and entrepreneur, Alice Waters. Beyond an annual conversation series, Culture Lab Detroit has produced Culture Lab Designs, in partnership with renowned event producer, David Stark, to form a local pop-up shop featuring objects made by international designers working with local artisans. Schulak has also worked with American artist Gary Simmons and the Museum of Contemporary Art Detroit to commission a public intervention of art in downtown Detroit to investigate ideological boundaries which both define cultural practice and limit understandings of art, architecture, and cultural undertakings.
Schulak has served on the boards of the University of Michigan School of Architecture, Cranbrook Academy of Art, and the Musée des Arts Décoratifs in Paris, where she has curated and designed integrative installations that showcase existing collections in order to create a narrative between historical and contemporary design and craft. Her wide range of experience as a designer has embraced projects both residential and commercial–illustrated by ventures with the late British designer David Hicks, as well as imaginative scenographies with French paper artist Marianne Guély. Schulak is a graduate of the College of Art and Design at the University of Michigan and a native of Detroit.
ANDREA YLIPOTI, COMMUNICATIONS MANAGER + PROGRAM STRATEGIST

Andrea Ylipoti has worked within the creative sector for over seven years in support of emerging and internationally renowned artists in a diversity of settings from a small independent gallery, an international major museum, and philanthropic creative non-profit. The projects she's managed and organized range from small private projects to full-scale multi-million dollar high profile exhibitions, publication, and events. 
Prior to joining Culture Lab Detroit, she was the Program and Communications Manager at Kresge Arts in Detroit, a non-profit organization dedicated to providing financial support to metro-Detroit artists. She was also a curatorial assistant in contemporary art at the Detroit Institute of Arts (DIA). During her tenure, she worked within a department of three to launch a major multimedia exhibition with accompanying catalog, award-winning tablet app, and lecture series. She is well-versed in publishing, research, event production, public relations, web-design, and digital media. 
Andrea studied art history and classical archeology at the University of Michigan, Ann Arbor. She lives in Detroit.
MÏÏGUN, COMMUNITY OUTREACH & ENGAGEMENT
Mïïgun has been working in non-profit development and creative facilitation for over 8 years, as well as working in grassroots organizing and building intentional communities for over ten years. Formerly, Mïïgun has collaboratively built pop-up restaurants and art installations, immersive musical experiences, and nontraditional art museums. She has consulted with various organizations like MBAD African Bead Museum and the International Writing Program at the University of Iowa, and coordinated with the Allied Media Conference and the Center for Afrofuturist Studies, an artist residency project with PS1 Museum in Iowa City, IA. 
 Mïïgun is a poet and visual artist who works across diverse media–public installation, assemblage, video, film, performance, and handmade paper–to create works that focus on dispossession, community, myth, and persistence of voice. In 2016 she received an MFA in Creative Writing from the Iowa Writers' Workshop, where she was a Truman Capote Fellow. She will always live in Detroit. 

Culture Lab Detroit is dedicated to greater diversity and inclusion within our organization and provides equal opportunity to people of all races, ethnicities, religions, genders, sexual orientations, gender identifications, abilities, incomes, marital statuses, ages, philosophies, and veteran statuses in all levels of staff and governance.
Culture Lab Detroit prioritizes the opportunity for every person to be able to benefit from the locations and programs of our events. When you register for Culture Lab events on Eventbrite, please let us know if you have accessibility requests such as ASL interpretation, wheelchair access, or translation services. We do our best to provide resources for attendees. Please contact us in advance if you have specific questions. 

If you have suggestions for how CLD can to improve the accessibility of our events, please share them with us. Email info@culturelabdetroit.org.
Culture Lab Detroit (CLD) is a non-profit organization that engages with local communities through creative partnerships, projects, and public dialogues to stimulate new relationships, artistic opportunities, and action-oriented social exchange among a global network of artists, activists, and thinkers. A platform for partnerships, connectivity, and creative possibilities for Detroit, CLD hosts programs that are free and open to the public. CLD was founded in 2012 by Executive Director, Jane Schulak. In 2013 it was established as an affiliated initiative with the Detroit Creative Corridor Center, now called Design Core Detroit, and College for Creative Studies. From 2013 through 2016, the College for Creative Studies served as Culture Lab Detroit's fiscal agent and parent organization. In April 2017, Culture Lab Detroit became an official 501(c)3.
MATTHEW CLAYSON
Detroit, MI
Matt Clayson is Vice President, General Counsel, Business Development and Governmental Affairs at Detroit Trading Company. He was formerly Executive Director of the Detroit Creative Corridor Center where he worked with numerous stakeholders, practitioners and community leaders to develop a series of strategies targeted towards growing Detroit's creative economy.
He is a drafter of the Detroit Declaration and a founding member of Michigan Children's Leadership Council. He serves on the boards for Creative Many Michigan and the Urban Manufacturing Alliance; is an advisor for South by Southwest (SXSW) Eco 2015; and is a member of the BMW Responsible Leaders Network. Matt is a 2015 German Marshall Fund Marshall Memorial Fellow and a member of the Atlantic Council's Transatlantic Core Group. He is currently running for a position on the MSU Board of Trustees. Matt lives and works in Detroit.
GRETCHEN GONZALES DAVIDSON
Birmingham, MI
Gretchen Gonzales Davidson is active in the music and arts communities of Detroit and surrounding areas. Gretchen has served on various governing/organizational boards for the past 8 years, such as Friends of Modern and Contemporary Art Vice chair, on the board of the College for Creative Studies, the Cranbrook Academy of Art Board of Governors Development and Alumni Committees, Detroit Children's Fund, ChildSafe, and as vice chair of the Friends of Modern Art at the Detroit Institute of Arts. She has been fundraising and practicing and impacting arts and political advocacy for the past 20 years.
DAVID STARK
New York, NY
David Stark is a renowned New York-based event producer, designer, author, as well as President and Creative Director of David Stark Design and Production, a full-service event design and planning firm. Starting out as a painter, before moving into floral design, David Stark has since been a leader and innovator in the event industry for 26 years. David Stark's product collaborations and creations have included several collections for West Elm, a "store ambush" of Haus Interior in NYC for his WOOD SHOP collection, and Paper Tales, a limited edition collection of one-of-a-kind art pieces produced exclusively for Bergdorf Goodman. David Stark serves as a contributor to Martha Stewart Weddings and in February 2016, he was inducted into the BizBash Hall of Fame. David is also an active member of non-profit and design communities, sitting on the Leadership Council of God's Love We Deliver and on the Board of Advisors for the Brooklyn Museum of Art.
David Adjaye
Will Allen
Hilton Als
Edgar Arceneaux
Toby Barlow
Kelly Behun
Patrick Blanc
Liz Boone
Kate Bordine
Fernando & Humberto Campana
Daniel Caudill
Matt Clayson
David Cook III
Phil Cooley
Mitch Cope
JJ Curis
Bryce Detroit
Sebastian Errazuriz
Gretchen and Ethan Davidson
Elizabeth Diller
Frederick Doner
Michele Oka Doner
Matt Eaton
Eva Franch i Gilabert
Sou Fujimoto
Theaster Gates - Founder of Place Lab
Cristina Grajalas
Deana Haggag
Stephen Henderson
Scott Hocking
Walter Hood
Reed Kroloff
Ingrid LaFleur
Addie Langford
Christopher Leong
Dominic Leong
Marsha Miro
Juanita Moore
Dorrit Moussaieff
Paola Navone
George N'Namdi
Trevor Paglen
Marsha Battle Philpot
Gina Reichert
Luis Resto
Richard Rogers
Salvador Salort-Pons
Dennis Scholl
Marc Schwartz
Gary Simmons
Franklin Sirmans
David Stark
Michael Stone Richards
Martine Syms
Didier Wirth
Alice Waters

Throughout CLD's community outreach endeavors, from consulting on public space initiatives, city planning and development opportunities, to advancing accessibility in organizational dialogue programming, we have trusted in a core group of community leaders, creative practitioners, entrepreneurs, and residents as partners to guide our process. If you are interested in sharing your experience with Culture Lab Detroit, please email us at info@culturelabdetroit.org.